ahhhh the junkin Life!
….so I am sitting with Beckett, the Wonder Dog, at Trinity Park listening to a guy play great 40s Love songs on the Saxophone, & this man comes up to me. (by the way I hired the sax player for Saturday afternoons at JunkerVals!!)
Anyway the man walks up to me, says 'hi' and proceeds to hit on me. In less than 60s seconds, I know his entire life, he is 67 years old & widowed 3 years, 2 children, has no money, did 110 sit ups this morning and goes for very long walks & is obviously ' hot to trot' .
He asked me how old I was & was I seeing anyone….
"59 & Yes" , I said. "My 'boyfriend' is 80 years old ( not true but I just think lying is appropriate in some situations) and I cannot keep up with him. "
He then replied, " Well, here is my phone number just in case any thing happens to the ol'guy."
hahhahaaaaaaaaaaaaaaaaaaaaaaaa
aaaaaa!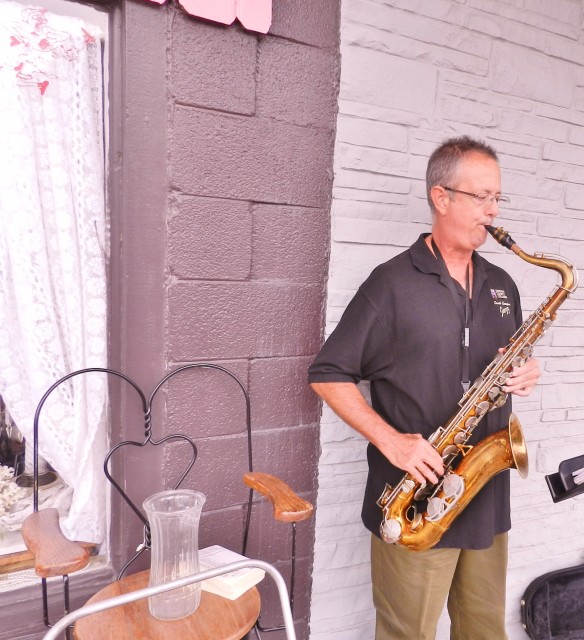 ---
Both comments and pings are currently closed.