Antique crystal, Silver plate, Furniture, Victorian dishes, Pottery! JunkerVals Antiques Fort Worth!
There is ONLY one thang that can git me out on a cold cold night besides Beckett the Wonder Dog!
And its JUNK, Baby!
Wonderful antique crystal, silver plate, furniture, Victorian dishes, Pottery and more!!
YIPPE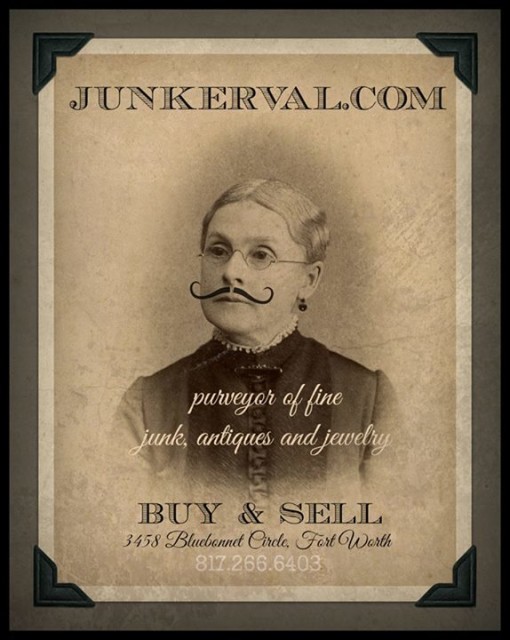 E JUNKEROOS!   
---
You can leave a response, or trackback from your own site.