Create Your Own Vintage Costume Jewelry Bouquet, $10.00 each & Less!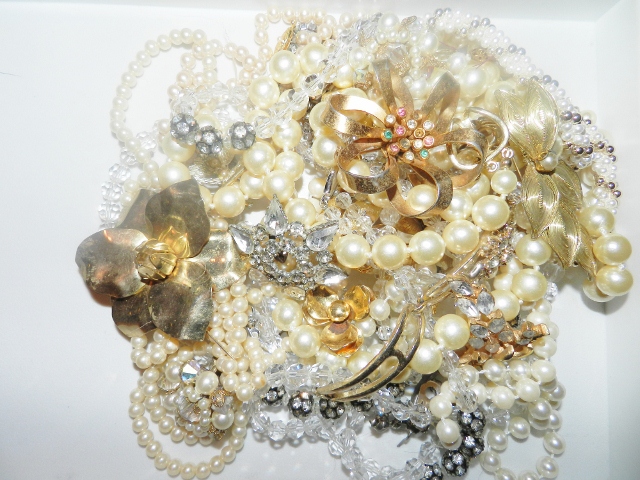 I chose a couple of pearl necklaces, one crystal necklace, a couple of brooches, and one pair of earrings, bunched them together to give you an idea of how inexpensive your bouquet can be & EASY! Save your gas, come see me, tomorrow 1-4pm!
---
Both comments and pings are currently closed.