Fantastical Mexican Art, Art Fort Worth
Look at his weird & wonderful little Creature,
Fantastical Art from Mexico.
This looks like the art of Pedro Hernandez Cruz Tilcajete Oacaca, Mexico,
but not sure because my little critter is not signed.
JunkerVal Antiques
3458 Bluebonnet Circle FW 76109
Always OPEN Fridays Saturdays Sundays!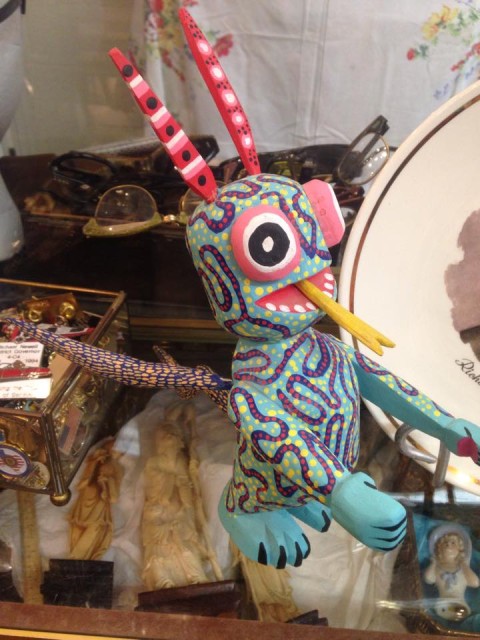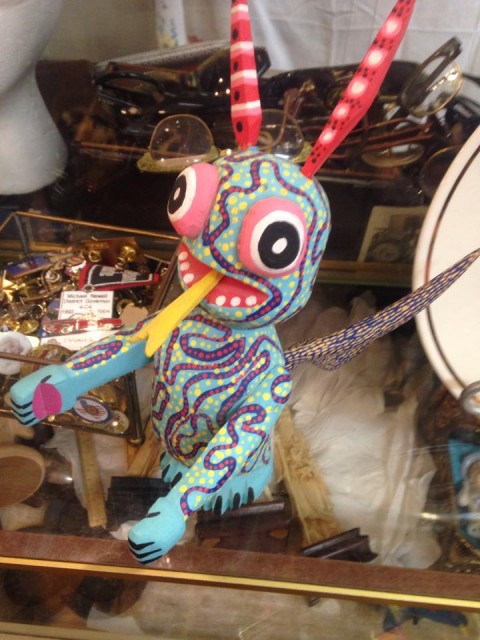 ---
Both comments and pings are currently closed.