Headless Groom Antique Wedding Cake Topper!
GAVE this Headless Groom to MY friend today, she was crying over her husband divorcing her a couple of weeks ago…..
Today, she laughed loud and hearty when she saw her gift!!
She nearly rolled on the floor when she saw we stuck his head on th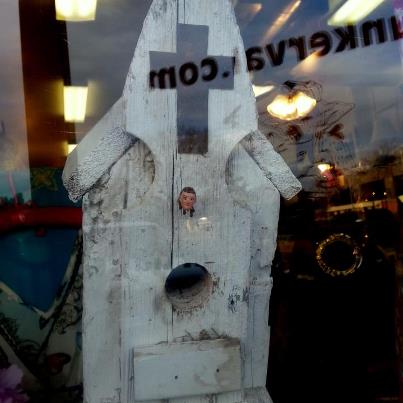 e front of my birdhouse!!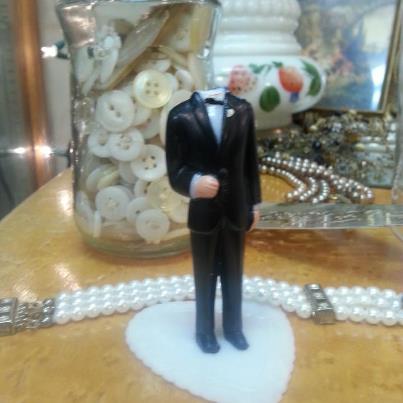 ---
You can leave a response, or trackback from your own site.