How I Found Beckett, the Wonder Dog, or Rescue a Pet, because it may be YOU that needs rescued!
Two years ago today, I adopted Beckett, the Wonder Dog. (That day At the shelter, I could not stop sobbing over the murder of my sweet dog, Kitty.)  Horribly depressed, scared to be at home without a large barking dog, I searched photos on the shelter website for an older dog, trained, who got along with cats, & found Beckett's photo. I did not look at another photo, went straight to the shelter, asked for Beckett, paid & left with him.
       I was so depressed & hopeless & scared.  I was on guard & constantly kept Beckett indoors & with me when he went out. I would like to lie  & say we instantly bonded, but I was grieving & I believe. ….so was he.
In fact, it was 6 months Before he barked.
And then, it was for that crazy dog joy.
      Recently, two strange men came up to me behind my shop, and Beckett became very intimidating …..& they quickly left.
I am a better pet owner now. More patient, more affectionate, kinder. That is why I always say, 'Rescue a pet from a shelter.' I Believe pets 'Rescue' us too.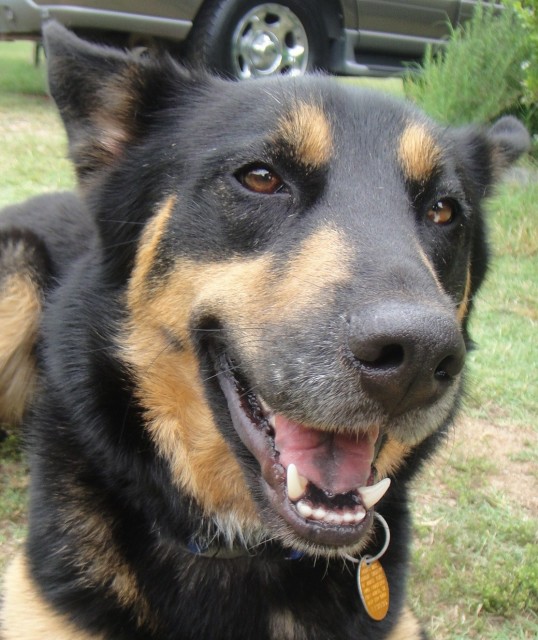 ---
Both comments and pings are currently closed.