LION COFFEE, Antique art poster litho print advertisement, general store collectibles
Antique art poster litho print advertisement for LION COFFEE, WOOLSON SPICE COMPANY of Toledo, Ohio.
This company was in business in the late 1800's. This is a very nice Litho poster,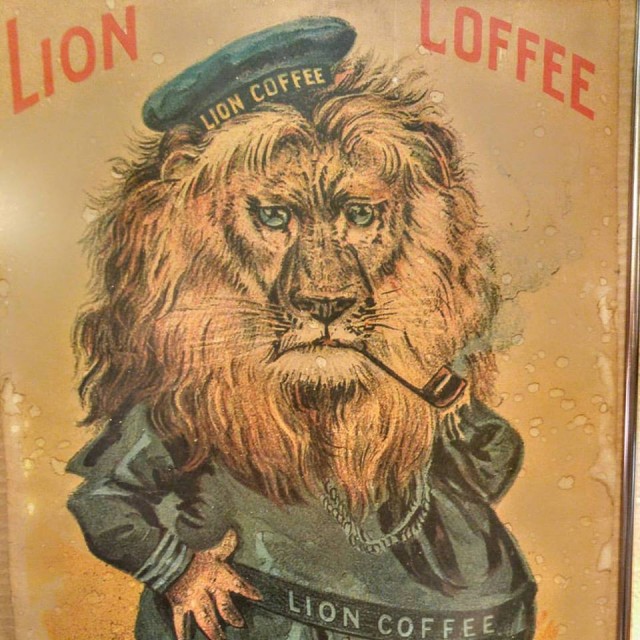 with vivid coloring on heavy paper , some age and distress issues. Professionally framed in 1970s Metal Frame.
Lion Coffee – At the turn of the century, there was a brand called Lion Coffee which appeared all over the country. Lion Coffee made the claim, "Lion Coffee is not glazed, coated or otherwise treated with egg mixtures, chemical, glue etc., etc. Lion Coffee is pure coffee."
Lion Coffee ads were one of the largest print ad campaigns of its day and dominated the newspapers from the late 1800's until very early 1900's. There is a Lion Coffee company today owned by Delano West Ltd, in Hawaii that purchased the rights to the earlier coffee in 1980. Price Tba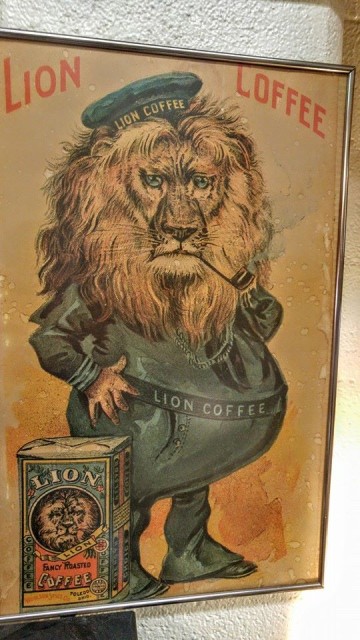 ---
Both comments and pings are currently closed.
6 Responses to "LION COFFEE, Antique art poster litho print advertisement, general store collectibles"
---