My Office Holiday Party with Junk, Vintage Jewels $10.ea. & Under with Delicious Snacks from Feastivities!
Yippee Junkeroos!! What more could any Junkeroo want than great Vintage Junk with Free Scrumptious Snacks (from Feastivities!) & VINTAGE COSTUME JEWELRY for $10 & Under?    VINTAGE Pins, Necklaces, Bracelets, Pendants, Beads, Chains, Keys, Charms, Rings, Watches & the Weird stuff!  Also bringing a special selection of delightful Vintage JunkerVal Gifts. (Antiques & Vintage Junk) Special Deals for my sweet Junkeroos.  
   This Sat., Dec. 11th, 1pm-4pm at Feastivites, Gourmet to Go Market, 3637 West Vickery, Fort Worth, 76107 … (take the Montgomery Street exit off I30)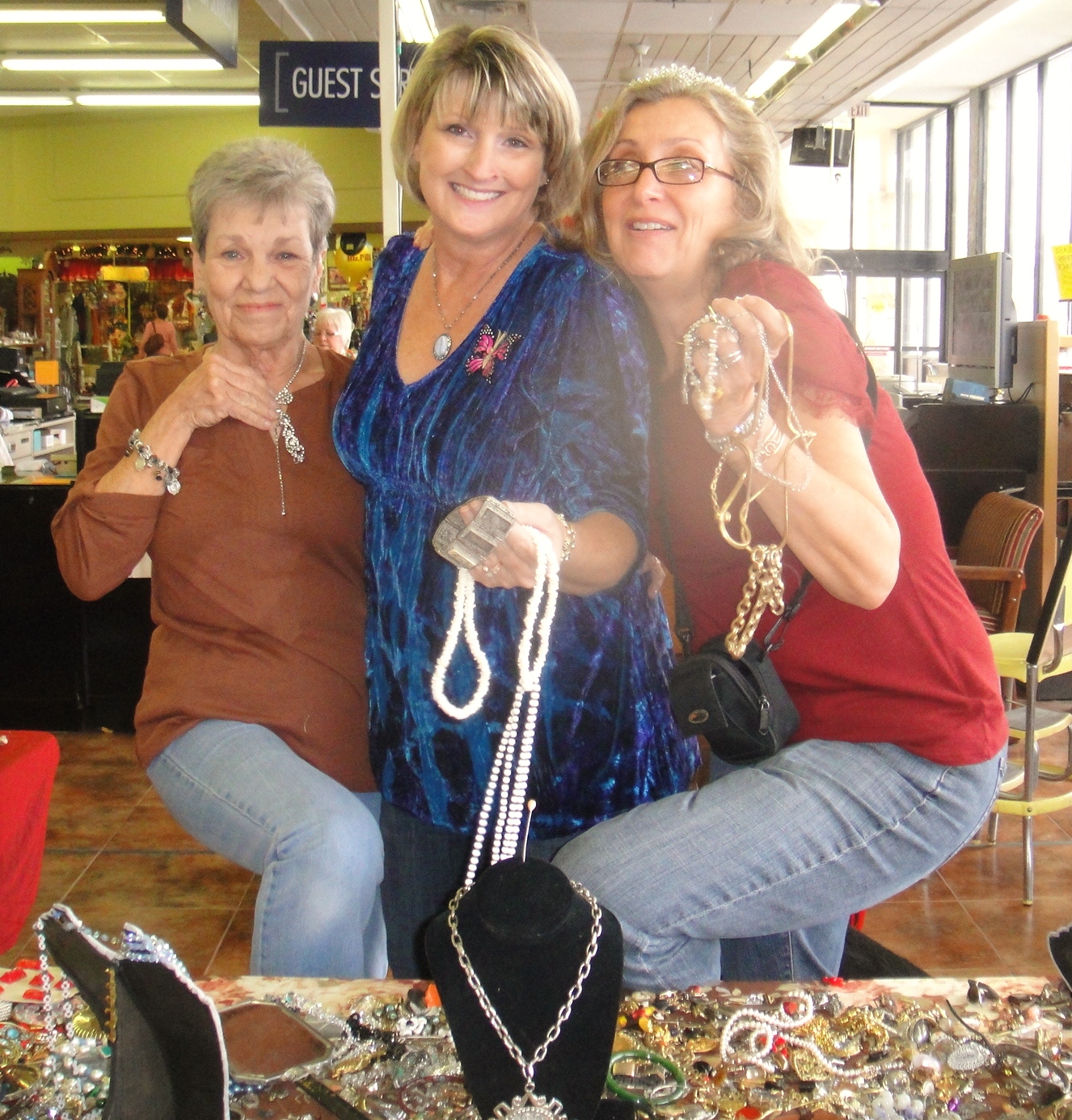 **CASH ONLY PLEASE.**
~~Feastivities, Gourmet to Go Market, began in 1990 offering an important service to a wide array of customers from families too busy to cook, & people wanting to entertain in their own homes without a lot of  fuss. Feastivites offer fantastic Dinner entrees, Side dishes, Salads, FRESH Baked BREADS, Spreads, Dips, Frozen hors d'oeuvres, Holiday Dinners & many delicious DESSERTS!
 A sweet opportunity to find that SPECIAL VINTAGE GIFT  ….& indulge in Free delicous gourmet snacks! 
---
Both comments and pings are currently closed.