N0 Contact Pick Ups. Very Local Delivery. Shipping. 817 266 6403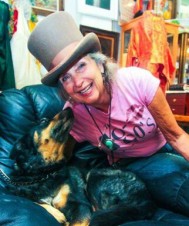 At this Time,
JunkerVal Antiques Offers
NO CONTACT Pick Up with ADVANCE Appointment
OR
WE SHIP!
OR Very Local Delivery
WE ACCEPT VENMO AND PAYPAL.
SHOP JUNKERVAL From our Large Inventory On FACEBBOOK AND INSTAGRAM.
MY Personal Account ON FACEBOOK IS Public, VAL ARNETT.
I wear a White Top Hat looking Goofy.
ITEMS FOR SALE posted EVERY DAY.
PRAYERS APPRECIATED AND NEEDED.
WE ARE A TINY MICRO MOM AND POP BUSINESS WITH NO POP.
FOLLOW US ON INSTAGRAM AND FACEBOOK
THANK YOU For being Our Customers AND Friends!
---
You can leave a response, or trackback from your own site.