OPEN Friday Saturday Sunday for my sweet Junkin June Bugs!! antiques Fort Worth
JunkerVals Antiques, Vintage Junk, Clothing & Jewelry!
3458 Bluebonnet Circle, Fort Worth, 76109.
OPEN Friday, Saturday, 10am-7pm & Sunday, 1-5pm, with wine & snacks! Yippee!
Chandeliers, Furniture, lamps, tables, chairs, shelves, books, estate items, statutes, art, Downton Abbey Victorian cups & saucers, crystal, porcelain, busts, linens, vintage diner ware, dishes, 1940s, 1950s, 1960s, 1930s,
paintings, Mens vintage clothing, cowboy boots,  vintage dresses, vintage shoes, vintage purses, knick knacks, chairs, dolls, weird stuff skulls, bones, Victorian, Cats, Dogs and everything under the sun!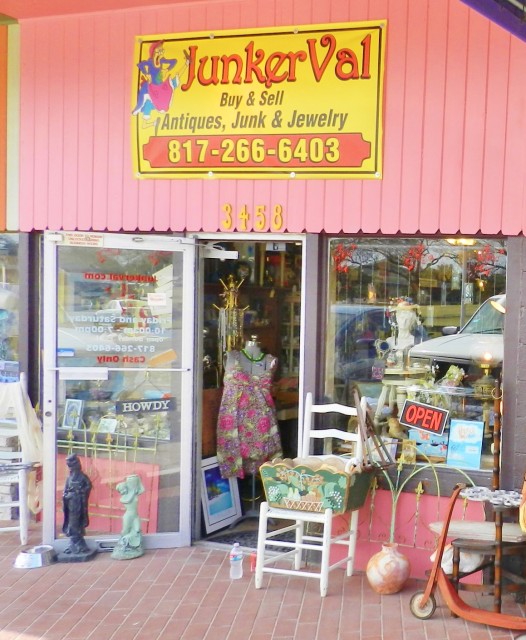 ---
Both comments and pings are currently closed.