SIGN UP! for Junkerval Newsletter for EARLY ESTATE SHOPPING Invite Next week!!!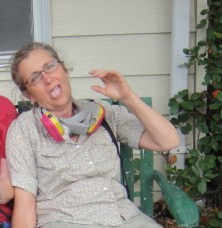 TO RECEIVE AN EARLY SHOPPING INVITE THIS WEEK!! & OTHER EXCITING JUNKERVAL NEWS, PLEASE SIGN UP FOR THE NEWSLETTER ON MY
HOME PAGE!!  ONLY FOR SPECIAL JUNKER GALS & GUYS, THIS INFO GOES  OUT ABOUT ONCE A MONTH. LOTS OF JUNKY FUN FOR GREAT PRICES!!
---
Both comments and pings are currently closed.
One Response to "SIGN UP! for Junkerval Newsletter for EARLY ESTATE SHOPPING Invite Next week!!!"
---