Vintage Costume Jewelry Sale $3.00 each & less!
Love Vintage Jewelry? Thousands of Vintage Costume Necklaces, Bracelets, Pins, Brooches, Charms, Rings, will be available for $3.00 each & less at JunkerVals, 3458 Bluebonnet Circle, Fort Worth, 76109.
Open Every Friday & Saturday, 10am–7pm! We are also including watches, thimbles, fraternal collectibles, old keys, steampunk accessories, & weird unusual items! also including 1970s & older Rhinestones, Enamel Flower Pins, Pearls, Glass Beads, & more!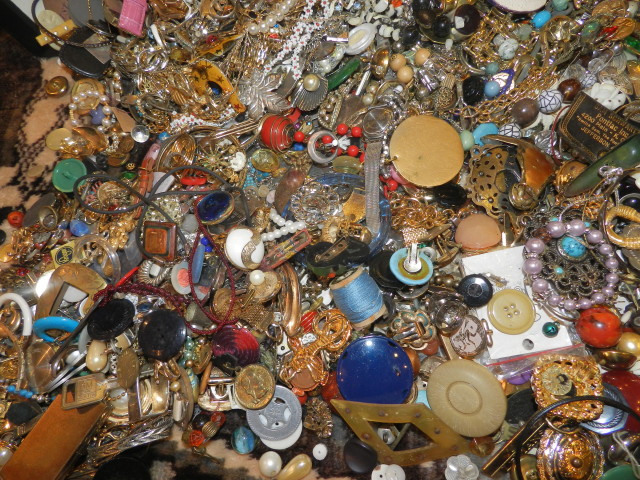 ---
You can leave a response, or trackback from your own site.
2 Responses to "Vintage Costume Jewelry Sale $3.00 each & less!"
---